How to manage relationships with an Agency Recruiter (AR) Agency Recruiters work at staffing firms. Internal Recruiters work for the hiring company. There is a difference!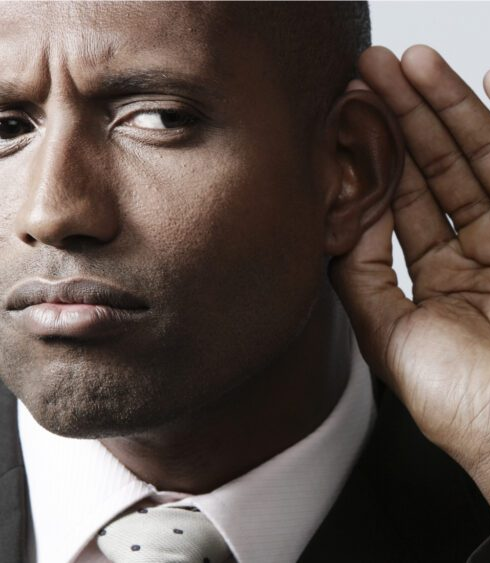 At SearchGroup500 we want you to understand the best way to manage your relationship with an Agency Recruiter. (AR) We have over 20 years of direct experience. Therefore, consider this a PSA. We have pulled back the curtain. We have heard it all and seen it all. If you are a job seeker or job changer and an AR reaches out to you, you've got to have some game! Most likely you will be contacted via InMail or Email. Outbound calls are effective, but few AR's make them. If he or she is creative enough to reach you on your office phone or mobile device, they are worth listening to.
An AR contacts you with your perfect opportunity! Before you jump in, there are questions you should consider. Why does this person think this is my ideal opportunity? Do you know my salary expectations? Do you know if I want to go into the office a few days a week? Do you know what would compel me to look at a company that you have not disclosed the name of? You most likely are speaking to an AR with a weak network, bad team and desperate to find somebody on LinkedIn that will listen. Why you? Your skills look close enough to give it a go. Remember being an AR is a contact sport. They are under immense pressure to make contact and find talent. Are they checking a box? SearchGroup500 has told you 100 times that AR's only get paid when you say yes to a job offer. We have also told you how much money they make. In case you missed it, most AR's get 20% of your base salary from the company that hires you. Do the math! Never share your resume unless you know what company the AR is working with. More questions to consider: What is the name of your client? What is the AUM? If you are speaking to somebody about an investment firm and they don't know what AUM is or how much "Assets Under Management" the client company has, get off the phone. You just confirmed you have a rookie on the line! If you are searching within a certain industry or vertical, look at the AR's background. Do they understand the business you are in? How are you going to talk about investments, investment strategies or anything else with somebody who doesn't understand your business? Don't give in to this "line". "My team has a subject matter expert who understands your industry". If you find yourself in this scenario, just ask that they put that person on the line.
How long have "you" worked with your client? How would you best describe the culture? Why is the position available? How long has the position been available? What is the salary range? Does the company have much turnover? The beauty of these questions is that if you do interview, you can ask the same questions while on your interview and see if the answers match up. Keep an eye out for more "Dirty Little Secrets. We have only just begun to scratch the surface.
" In the U.S. (pre-pandemic), there were about 25,000 staffing and recruiting companies, which altogether operate around 49,000 offices." You should be able to find one that understands your background and how to move your career forward! If you are stuck, drop a comment or send a message.