How would you rate your Recruiter Experience?
After spending years working as an Agency Recruiter, Richards knows the internal politics of a staffing agency and is happy to give up a few "Dirty Little Secrets".
You just went on an interview. You met with Human Resources and then moved on to meet a Hiring Manager. All the stars are lining up. You asked all the right questions, looked your very best and exuded confidence without being arrogant. You call your Recruiter and can't wait to tell him/her how well things went. If you are able to get through to your Recruiter, I suspect the company has already called and wants you back. Your Recruiter can't wait to get you on the phone to see if you are feeling the same way and set up that second interview. If your Recruiter is unable to take your call, I hate to burst your bubble, but more often than not, the client doesn't feel the "love" and the Recruiter is trying to figure out how to break the bad news! Remember, Recruiters are paid by companies and it can be a double edged sword. On one hand, honest feedback is what you need but Recruiters must protect the company. Does any of this sound familiar?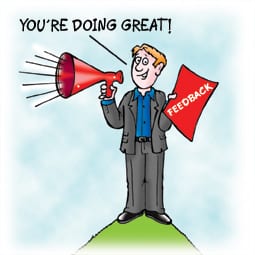 I missed my client's call. As soon as I speak to him/her, I will call you back.
You did a great job but they are only in the first round and they have more candidates to see. I will get back to you.
The job has been put on hold and frankly I am as surprised as you.
They have decided to go with an internal candidate. Sorry.
Human Resources thought you were great, but the Hiring Manager is traveling for the next week or so and I won't be able to find out until he/she connects with HR.
They loved you but you are overqualified and they feel you will get bored.
The HR Department was informed of a hiring freeze and all wheels have stopped. As soon as things pick up, I will get back to you.
They really want somebody that has managed more people.
You're not a good fit.
Want honest feedback? SG5 will tell you how to get it. Just ask! Email us if you are tired of not getting honest feedback.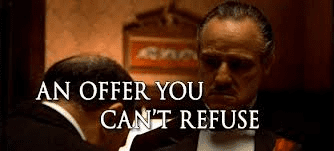 How do you feel about counteroffers? Would you take one? This is an area where I do agree with most Recruiters. If you resign and then take a counteroffer, it's probably because you could not see past the dollars.
My opinion is: forget about it! I am sure if you do stay, that you will most likely be the first one out should your firm downsize. Why keep you? You went behind your bosses back, took time off and quit your job. You are not the ideal employee. Chances are nothing has changed. Your role is probably still the same and the people haven't changed. All those reasons that made you look outside of your firm are still there. Right?
Change is a good thing. I do however think it can be difficult to resign. SearchGroup500 will help you with that. We know what to say and how to say it. We are here to move your career in the right direction and we will promise you that will not change.
If you would like a complimentary article on "counteroffers" drop us an email.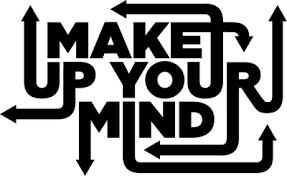 More often than not an "Influencer" on LinkedIn is talking about the employment market and algorithms. Finding the right talent is personal and finding the right opportunity is also personal.
However, it is statistics like this one posted to LinkedIn by an Influencer that want us to believe a personal touch is not all that necessary!
"The average open position receives more than 150 resumes, more than 45% of candidates never hear anything back from the employers, 83% of candidates rate their job search experience poor, and employers still tell us anecdotally that 20-25% of their candidates don't turn out to be a good long term fit."
 Let's take a look at this. You are a company and you posted an opening on your website or a job board or maybe both. Somebody internally has to review and decide which resumes to move forward.  What criteria is the gatekeeper using? Well maybe he or she is looking for a match on paper meaning your resume fits like a glove according to the job description. You went to the same school as the hiring manager? You have a profile on LinkedIn that can't be overlooked? He or she is tired of looking at resumes and is picking 5 or 10 before lunch?  No matter what is happening at the firm, if you are not selected nobody is taking the time to let you know why. Are you going to accept you are just not good enough and let it go? You are now part of the 83% of candidates who rate their job search experience poor. Are you really going to be part of that statistic when you don't have to be? Why not find out why you were not chosen? It can be done with a little effort and determination! The last part of the statistic is that no matter what the company does up to 25% of their candidates are not the right fit.
Here comes an algorithm that is going to make all this better. Really? I agree that using a Recruiter can be frustrating and more often than not a Recruiter doesn't get back to you and may be of little assistance. However, not all Recruiters are incompetent. Go back to my previous installments of "Dirty Little Secrets" https://searchgroup500.com/blog/ A relationship with a Recruiter is like any other relationship. If it is selfish and one sided, move on. If your personal needs are not being met, move on!
SearchGroup500 works in the Investment Management space and Management Consulting space. There is not an algorithm on the planet that can tell a firm if a candidate is a long term cultural fit. Well at least 20-25% are not. If I have taken the time to get to know you and I know the company intimately over years of being a valued vendor, chances are I can provide the firm with 4 or 5 qualified resumes. If I know the talent/candidate well, I can make a long term match. The bottom line is that if an investment firm can't retain the right talent, shame on them and if a candidate can't find the right opportunity without a lot of frustration and fall into the 83% bucket then shame on them.
Take advantage of PlayBook by SearchGroup500 https://searchgroup500.com/playbook/ and find the right opportunity today! Don't be part of the above mentioned 83%. If you are a company sifting through resumes, consider this.  Sell your brand to a competent Recruiter who knows what you want. It will be a lot more effective and rewarding than trying to save an amount of money that can't cover the bar bill at your next holiday party. https://searchgroup500.com/chief-recruiting-officer/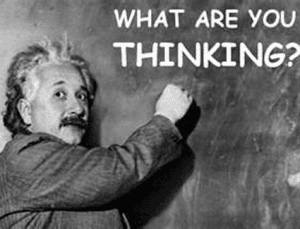 Are you spending more time on FB, Instagram and Snap than you are on LinkedIn
I spend hours and hours looking at LinkedIn profiles along with many other Recruiters, Hiring Managers, and Decision Makers. Why do I open one profile and not another? If you have a presence on LinkedIn then you should know that it is your digital resume. LinkedIn is also a valuable tool and important site for you to interact with other professionals. How many photos do you post on Instagram? Snap just had a successful IPO launch. They have over 130MM users and the demographic is 13 to 33 years of age. How many messages and photos are you creating on the Snap platform? Facebook and Twitter are also popular social network sites. How much time do you spend "creeping" around FB and making comments? Think about these questions and then ask yourself how much time you are spending on LinkedIn.
Most of us put up a profile, copy and paste a resume and maybe join a few groups and follow a few influencers. Right? Are you on the site at least once a day? If you are in the investment business are you seeing what is happening at the top investments firms in the world? Who are you following? Do you want to know what your competitors are doing? Are they hiring? Have they grown faster than your firm? Do you understand how important "groups" are and that you should know the folks in your groups. Do you ever start a conversation? Why not? Do you connect with folks in the groups you belong to? Yes, okay so why? No, okay so why not?
Here are a few tips and maybe a dirty little secret about LinkedIn and Recruiters. How many times has a Recruiter offered to collaborate with you on how to have the best profile possible on LinkedIn? Most will comment on your photo, but are they doing a deep dive and offering constructive advice? I don't think so and I don't think you know why. Think about this for a minute. A Recruiter gets paid to find you a new opportunity so what will happen if your profile is so compelling that companies are calling you? I can't think of a lot of reasons why a Recruiter will help you build out a great profile. Can you?
If you are an upcoming graduate, you should already be on LinkedIn and have hundreds of contacts. Look at your other social network platforms. How many followers do you have? I bet you keep track of that? If you are serious about landing a great first role out of school or you want to change firms, it's time to spend a lot more time on LinkedIn. Do you know I got more birthday wishes on LinkedIn than any other social media platform. For professionals and over achievers, LinkedIn is where it's at. It's not too late. Here are a few things you can start with:
Select the right photo and it doesn't have to be professionally taken. It should not be too busy and please don't crop somebody out of it as it is so obvious and lazy! Write a compelling "summary" and pack it with keywords. Don't bullet your responsibilities. It is a digital resume so don't have it mirror your electronic resume. This is your chance to showcase things that you wouldn't necessary put on a resume. Join the 50 groups you are allotted and get involved. Start conversations, make comments, get in the fold! Follow Influencers that are leaders in your industry. If you make these changes, you will stand out on LinkedIn and it's important that you do. With over 450MM people in over 200 Countries on LinkedIn, are you just blending in?
If you are finding all of this overwhelming and don't want to deal with LinkedIn, you should definitely consider my service called PlayBook. I have crafted more profiled and have taught hundreds of professionals how to use the site the way it is meant to be used. I will tell you straight up what I think about your profile and collaborate with you away from business hours on how to up your presence and get noticed. Even if you are not looking and have the greatest career you could ever ask for, it is still important to showcase your talent. Not only be a "leader" but why not be "inspirational"? Last but not least, PlayBook is affordable! You can find more information at www.searchgroup500.com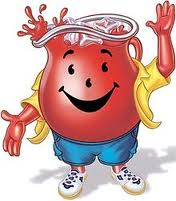 In the film the "Devil Wears Prada" you will hear the phrase "look who is drinking the Kool Aid". I know I have heard it used a lot more since then. What does it mean to you? The most important questions you should ask, may be: Do you want to avoid it or embrace it?
Let's talk about how it relates to your job search and what it really means. Drinking the Kool Aid begs you to ask the question, "Will I fit into the corporate culture of the firm I am about to interview with?" We all know you can love your job, but if the people you work with leave something to be desired, it's a problem. If you wouldn't stay in a dysfunctional relationship in your personal life, then why would you ever stay in one in your professional life? The economy perhaps? The fear of change? I wonder how many people love their job but can live without the people they spend more time with than their own loved ones. SearchGroup500 wants to help you ask all the right questions if you are going out on an interview without using a Recruiter. Clearly it is important to talk about culture, but even more important to "frame" your questions in such a way that you get an honest and direct answer without the potential employer losing interest in your candidacy. If you are using a Recruiter, it has been my experience you will hear things like, "it's a great company" or "you will love the people" and a battery of other assumptions. How do they know? They barely know you! I recently worked with a candidate who was with the same firm for 6 years and just has an outstanding background. He went to a very large financial firm in Boston and after several interviews loved the thought of a new opportunity and jumped at the offer. He was not using a Recruiter, but thought since he had been in the job force for many years, he would be fine. I tend to disagree with him. When he got settled into his new role not even a month had gone by and the people who interviewed him clearly had their game face on when they first met him. He started to wonder: Who are these people? What happened to the nice group that interviewed me? My response is, he met what I like to call the "representatives". Let's face it, in all walks of life, when you first meet somebody, do you really know who they are and what they stand for. I would say NO! It takes time to get to know a person and if you are trying to do this during the interview process, then you better be asking the right questions or you are going to be in a firm with lousy Kool Aid (for you) and then what? Now you have been employed for 3 months and you want out. What is your next employer going to think?
I can not stress enough how important it is to not only find the right role but it MUST be at the right firm.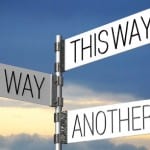 You just graduated and you are trying to find a great opportunity that is not some crappy "first" job that makes your family happy. How are you approaching your search? I talk to a lot of folks and I will share with you the choices you have unless Daddy is going to employ you. (Not that there is anything wrong with that)
1) Walk into a staffing firm and take your chances with a Recruiter who knows little to nothing about you.
2) Have a great LinkedIn profile and ridiculous network and work your network hard. It's not what you know but who you know in our opinion. This may be a tough pill to swallow considering how hard you worked to get your degree! If you were a client of SearchGroup500, your profile would have been crafted already and you would have over 500 connections before graduating. However, you didn't know and so I am telling you to make LinkedIn a priority. Master the art of using the most powerful professional social media platform on the planet!
3) Become a client of SearchGroup500 and work with us through our PlayBook business. We will get you to the finish line and you will have an offer in your hand. I may have to provide a money back guarantee if you are not happy. However, once you know what working with us entails, I am pretty sure you will be all in. It doesn't cost you anything to inquire, so go for it. If you are a Junior, Senior or just graduated and you have maintained at least a 3.2GPA we want to talk to you. If you like transparency and can appreciate honest feedback; we want to talk to you. Our specialty is investments; however, we will work with you in other areas if we all agree we can get it done!
Write a comment, send an email, but don't do "nothing" and I don't recommend handing this off completely to a Recruiter. Form a collaborative relationship that provides great networking. Buyers beware, you will be held accountable for making contacts and finding links on the site of roles you want to apply to. Once you learn how to use LinkedIn the way it was intended to be used, well it's a new ball game. Companies will find you!
Dirty Little Secrets Linked In
As you know, Linked In is such an important part of networking. We find most of our talent on Linked In. Do you know that most firms offer their Human Resource Professionals training on how to utilize this tool? That really means you have to "up your game"! If your profile is not its very best, you will be overlooked by Recruiters and Human Resources.
SearchGroup500 finds people jobs and we use Linked In all day every day. The quality of most profiles are just not worth looking at. The most basic aspect which is your photo must be there. If it is not, then unfortunately assumptions are being made about how you present. It's true! Would you date somebody who you never saw a picture of? Let's face it, polish is as important as education and skills.
Now that you agree you need a photo, are you having trouble deciding which one to post? Just because you put your picture on your profile it does not mean the job offers are going to start rolling in. You still have a lot more work to do. The "career center" didn't tell you this?
Ask yourself why you are on Linked In and then ask yourself how you are using it and if it is helping. If you are coming up short, it's an easy fix. Playbook, is a service offered by SearchGroup500 that will help you polish up your Linked In profile. This article is a wake up call! Also it's not just for recent graduates. Your profile is important no matter where you are in your career. If you are using your Linked In link on your resume, then you are just asking for a potential employer to take a look at it. Is it as well done as your resume? Will it help you or hurt you? What Groups are you in? Are you using them? Do you know how to use them and why?
If you can master the art of Linked In, it will help you in every aspect of your job search and or career. SearchGroup500 and Playbook will help you create an outstanding profile. We will also be honest with you and tell you how to craft a profile that will get a lot of attention. If you want honest feedback go back and read my first "blog". We will always be honest with you.