After spending years working as an Agency Recruiter, Richards knows the internal politics of a staffing agency and is happy to give up a few "Dirty Little Secrets".
---
You just went on an interview. You met with Human Resources and then moved on to meet a Hiring Manager. All the stars are lining up. You asked all the right questions, looked your very best and exuded confidence without being arrogant. You call your Recruiter and can't wait to tell him/her how well things went. If you are able to get through to your Recruiter, I suspect the company has already called and wants you back. Your Recruiter can't wait to get you on the phone to see if you are feeling the same way and set up that second interview. If your Recruiter is unable to take your call, I hate to burst your bubble, but more often than not, the client doesn't feel the "love" and the Recruiter is trying to figure out how to break the bad news! Remember, Recruiters are paid by companies and it can be a double edged sword. On one hand, honest feedback is what you need but Recruiters must protect the company. Does any of this sound familiar?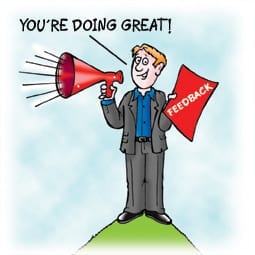 I missed my client's call. As soon as I speak to him/her, I will call you back.
You did a great job but they are only in the first round and they have more candidates to see. I will get back to you.
The job has been put on hold and frankly I am as surprised as you.
They have decided to go with an internal candidate. Sorry.
Human Resources thought you were great, but the Hiring Manager is traveling for the next week or so and I won't be able to find out until he/she connects with HR.
They loved you but you are overqualified and they feel you will get bored.
The HR Department was informed of a hiring freeze and all wheels have stopped. As soon as things pick up, I will get back to you.
They really want somebody that has managed more people.
You're not a good fit.
Want honest feedback? SG5 will tell you how to get it. Just ask! Email us if you are tired of not getting honest feedback.